Manage and locate hardware

anywhere at any time
Bidirectional communication
Orders / SMS
Self-powered
Remote on/off
Remotely configurable
GPS / reception
GPRS / transmission
Worldwide coverage
Alarms / multi types
5 inputs available conventional or analog from 0 to 30v possible wireless connection.
4 ON/OFF outputs
2 temperature sensors
Position on cartography
Identification of the RFID or iButton person
Important internal memory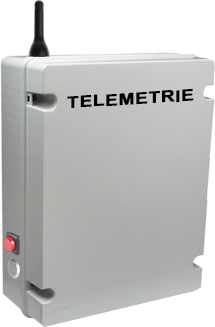 It is the solution for wireless data acquisition and transmission via our Data /GPRS Telemetry module.
Our module integrates Inputs/Outputs, One-Wire Input or simply a serial port.
The predefined configuration allows you to easily use the box from our ATK WEB platform from anywhere in the world.
– Remote controls, alarms, remote measurements by internet, email or SMS
ATK Telemetry allows instant repatriation to visualize the data and automatically save it in a database.
On the box side it is necessary to insert a SIM card that you can obtain from any mobile phone operator, specifying that it is for Data or M2M (Machine To Machine) use.